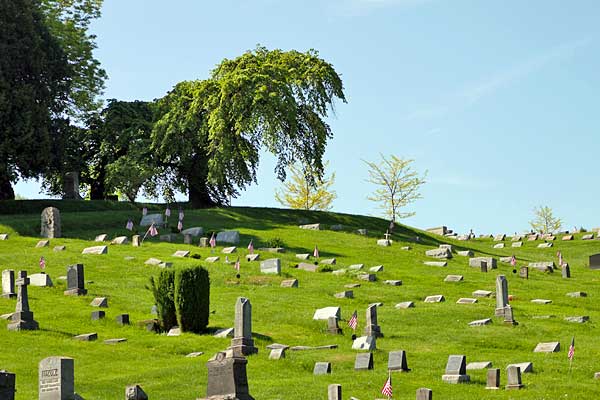 The Cemetery is located in a quiet, peaceful, hillside location, isolated from any road noise.
Monument sections of the Cemetery can have an upright monument with approved drawings or symbols, the family name, an inscription, names and dates.
Size of monuments depends on size of lot puchased. Non-monument sections of the Cemetery must have flush markers with names and dates. Size of marker depends on size of lot purchased.
Personal Choices
Do you want to pick out your own monument or marker?
Be able to plant flowers on your lot?
Be entombed in a Mausoleum instead of buried in the ground?
Donate a memorial bench or brick for a loved one?
Have a choice between a graveside or a chapel committal service?