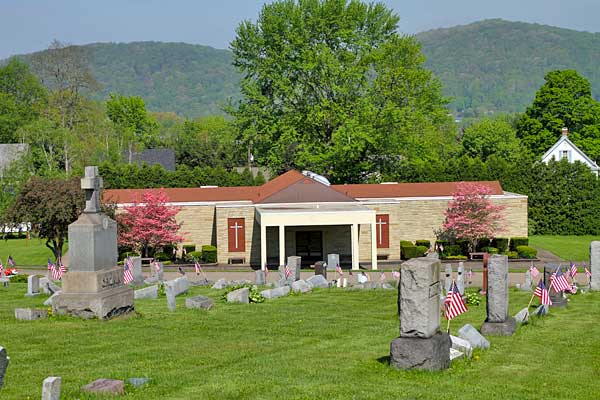 The mausoleum of the Ascension offers Side by Side, Tandem, Single, and Niche crypts. It also features a chapel for commital services, and there is no charge for use of the chapel.
Personal Choices
Do you want to pick out your own monument or marker?
Be able to plant flowers on your lot?
Be entombed in a Mausoleum instead of buried in the ground?
Donate a memorial bench or brick for a loved one?
Have a choice between a graveside or a chapel committal service?